Virginia Beach Home Additions
Virginia Beach Home Additions
Are you looking to make an addition to your home? JM Froehler is an experienced home remodeler based in Virginia Beach, Virginia. Wherever you are in Virginia Beach, and whatever home addition you have in mind, JM Froehler has the experience to create a space the whole family will love. Since 1979, we have been remodeling and renovating homes inside and out. Our goal is to provide you and your family with a positive home addition experience from start to finish.
The Process and What to Expect 
There is a lot that goes into a home addition project.  At JM Froehler, we strive to create a seamless experience. The decades of experience that we have under our belt allows us to prepare viable budgets and construction schedules for your project.  It is a primary concern for us to determine the necessary budget for the size of your project and stick to it. The viability of your project will of course need to be assessed, along with the current structure of the home. Our experts will determine the best method of construction to build your desired space.
We use modern methods and techniques that allow us to save you money while providing you quality services that are built with durability in mind. This is just one of the many reasons why we recommend you choose JM Froehler for your upcoming home addition project in Virginia Beach. We are your one-stop shop for value and performance. Planning, designing, and implementing your new interior room addition is what we do best. By choosing JM Froehler for your home additions needs, you allow us to pour our heart and expertise into your home. 
We pride ourselves in practical additions that complement the original architecture and style of the home. Your new space will look and feel as if it has been there all along, it will fit right in. Our home additions are nothing short of detailed. Your project will get direct attention and dedication from our owner. No matter the size of your home addition, your home will get the utmost care. You might have some questions such as: 
What kind of budget will I need for my home addition?
Where do I start my home addition planning?
Do I need to find an architect for my addition?
What kinds of features can I add during the construction of my home addition?
JM Froehler can help answer these questions and more. Home additions can offer you additional living, entertainment, and storage space without having to leave the home you know and love. If you are interested in changing or adding extra space to your home, all while increasing the value of your home, contact JM Froehler today.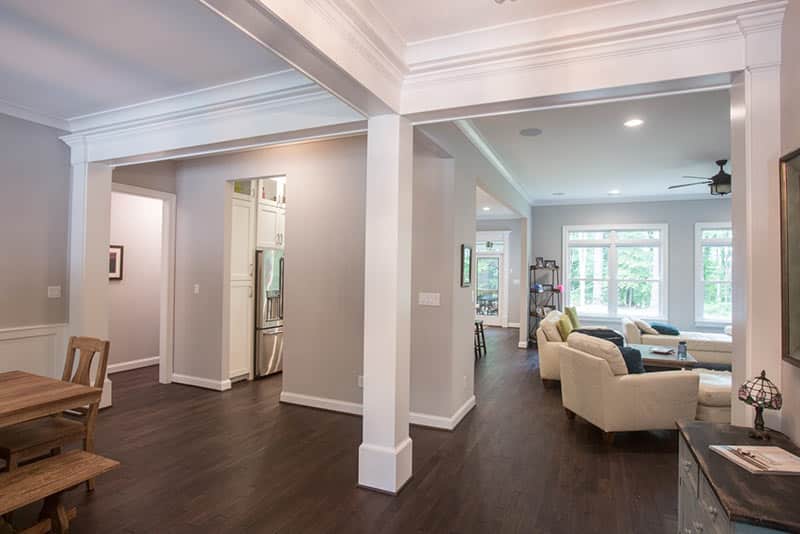 Have you outgrown your home perhaps? Maybe a few years ago it fit the whole family, but as your family grows and changes, the same home you once loved may not work anymore. Our goal is to give you back the home that you fell in love with, without having to look for a new home. A home addition is a great way to increase the functionality of your home to match your needs and lifestyle. Not to mention, by adding space to your home, you are adding to the value of your property. It really is an investment for your life and your pocket. Whether you are looking to add an extra room or an in-law suite, JM Froehler has the tools to bring your vision to life. From simple designs to more intricate ones, we can do it all.  Let us help you create a more comfortable and spacious home with our home addition services. 
Home entertainment spaces are just one of the many additions we do. If you are looking to add value to your home and life, consider adding:
A Game Room
Home Bar
Wine Cellar
Spa Room
Home Gym
An entertainment room can make your home more luxurious, while also adding a level of uniqueness. Homes that have any one of these luxurious features often sell better and for more money, as they add a unique feature to the home.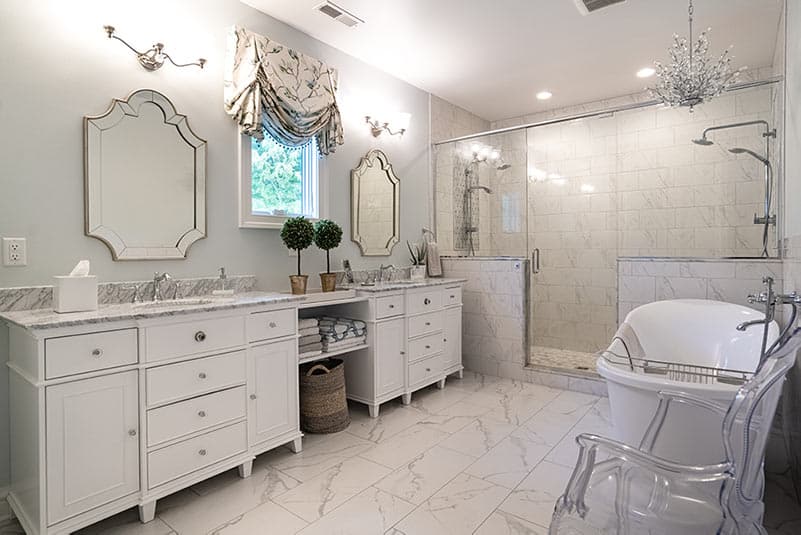 There are a variety of room additions that we can provide. JM Froehler can add the following and more: 
Extra Bedroom
Dining Room'
Family Room
Master Bedroom
Extra Bathroom 
In addition to adding an extra room, we can also extend an existing space making it bigger and more functional. This way, you get the best of both worlds. People may need an extra room for a variety of reasons, such as growing families, visiting guests, office spaces, and more. JM Froehler is your all in one home addition expert.
Have you ever wished that you had an extra, separate space for visitors to say in? In-law Suites can be useful for visiting relatives and friends, or business associates, and can even be rented out for some extra income. These spaces can come with their own kitchen, bathroom, and living area. The unit can either be attached to the main home or be a detached unit. The options are endless.
Sunroom & Porch Additions
Great for adding a space of leisure and relaxation. Think about all those early morning cups of coffee that could be enjoyed on your new porch or evening glasses of wine. This is a feature the whole family and even guests will appreciate. Sunrooms and screened-in porches allow you to enjoy the outside without all the elements such as the heat and insects.
Whether you want to improve the existing exterior of your house or add outdoor living space, JM Froehler can help. We have experience working with homeowners on exterior projects that are both functional and aesthetically pleasing.
JM Froehler offers:
Exterior Home Remodel
Siding Repair and Replacement
Driveways and Driveway Extensions
Garage Conversions, Remodeling, and New Build
Sidewalks
Entryways and Porches
Sunrooms and Three Season Rooms
Renovations | Additions | Custom Home Building | Commercial Construction | Residential Construction
Our ability to use the most modern methods and technology to aid in cost savings and product durability is a primary reason we recommend you choose JM Froehler for your upcoming addition project in Virginia Beach!
For more information about home additions in Virginia Beach, JM Froehler fill out the form below for a free consultation or call our office at (757) 481-5801.