Add an In-Law Suite to Your Virginia Beach Property
If you are interested in adding an in-law unit to your home, JM Froehler can help. We have the experience of building custom homes of any size, and we can build an in-law suite as simple or grandiose as you desire. We can help you design the space and walk you through the entire process.
Looking to up the value of your home and create some extra space for visitors? Perhaps you have adult kids who would like to move back in but need their own space and privacy. Or parents/grandparents who you want to live with you but not in the same home, just close enough. Then you need an in-law suite. In-law units are also sometimes referred to as a granny unit, mother-in-law unit, cottage, or studio. They are miniature homes, usually the size of a studio, but sometimes having one or two bedrooms. The size and level of complexity of the space are completely up to you. These units can either be attached to the main house, or they can sit alone in the back of the property or backyard. 
In-law suites are like mini apartments, they typically come with their own living space or bedroom, a full bathroom, and a complete kitchen. Many homes are opting for in-law suite additions not only to increase the worth of their property but also for the use of frequent visitors. These units are complete with all the daily necessities one would need in a regular, full sized home.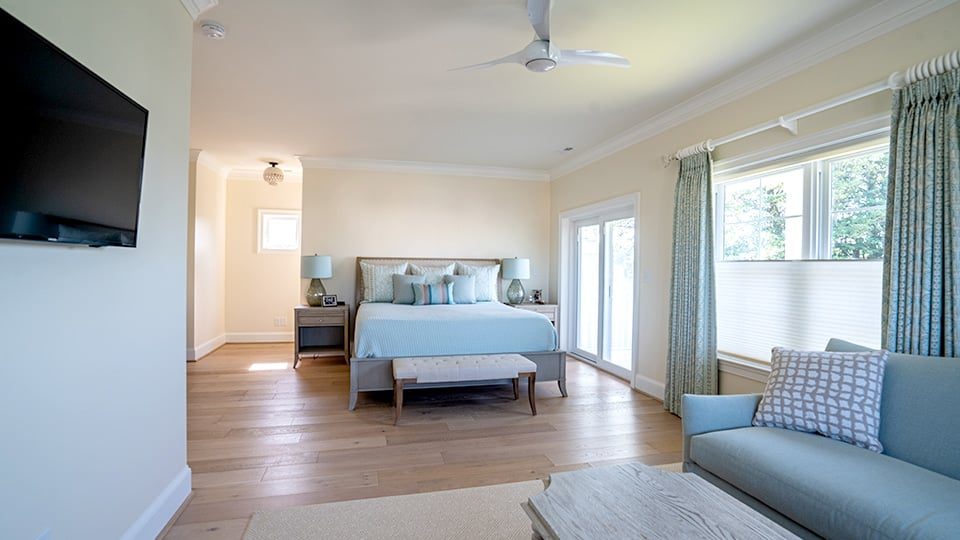 Our experience in recreating kitchens and bathrooms allows us to complete the look of your in-law suite with a completely custom design that is spacious and practical. Your in-law unit will be complete with appliances, light fixtures, and more. Everything that anyone could ever need will be included in your in-law suite.
In-Law Suite Possibilities 
JM Froehler can help determine the perfect location for your future in-law unit. There are several ways to create an in-law-suite.
We can convert a current room, expand it, and turn it into a fully functional suite.
We can use an unused space of the current home, like an extra living room, and convert it.
Garages or basements can be transformed into spacious in-law suites.
Utilize backyard space or side yard space.
A separate upstairs duplex-like unit can even be added, where the unit would have its own outside entrance. This would be like adding an upstairs space to your home but the space will be separate and only accessible from an outside staircase.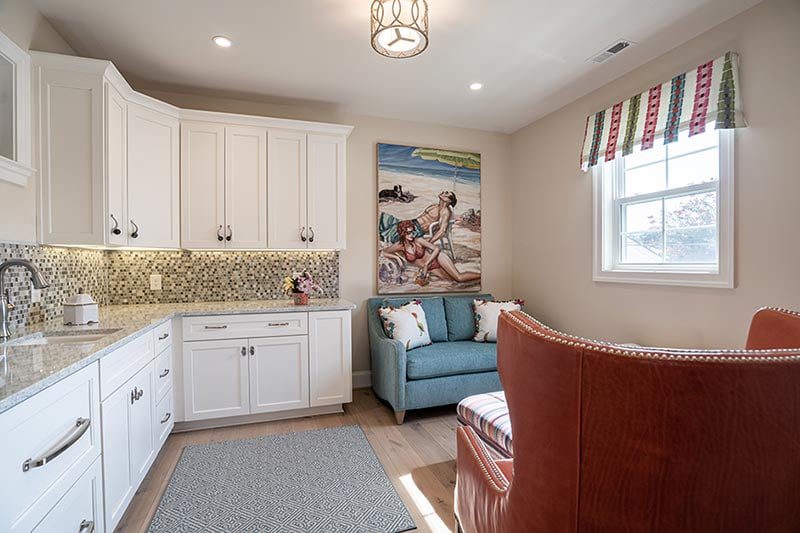 Let us help you recreate a space in your home or create a new space altogether. There are countless possibilities as to how we can create your suite. We will work with you and assess the space of your current property to find the best and most budget friendly solution to creating your unit.
Building a guest suite such as an in-law unit can be a complex process. This is why you need professionals like those at JM Froehler. These types of spaces typically require a custom design plan that follows the necessary zoning codes. It is crucial to hire a professional construction company with experience in creating custom homes. This is because if the proper rules and regulations are not followed, then your project could flop. When you trust JM Froehler you know that you will receive a quality crafted in-law suite that follows every regulation perfectly and without error. We will ensure that your project is protected with all of the proper permits needed.
Don't just take our word for it, check out the reviews from past customers. We have worked on a vast number of projects of various sizes and complexities. Whichever angle we take to creating your custom unit, rest assured that it will be nothing short of perfect and detailed, while adhering to all of the local Virginia Beach zoning regulations.
Benefits of an In-Law Suite
With an in-law unit, you can have the following amazing benefits: 
Increase the value of your home for when/if you ever choose to sell. 
Multi-generational living and the ability to keep family members close by, while giving them and you privacy. 
Makes a great guest house.
Renovations | Additions | Custom Home Building | Commercial Construction | Residential Construction
JM Froehler brings the same experience, process, and attention to detail to in-law suite projects as we do for house additions and home expansions. Your in-law suite gets the direct attention of our owner, just as when we build a custom house. In-law suites and suite additions come in all sizes and varieties to fulfill different needs.
For more information about In-Law Suites in Virginia Beach, JM Froehler fill out the form below for a free consultation or call our office at (757) 481-5801.